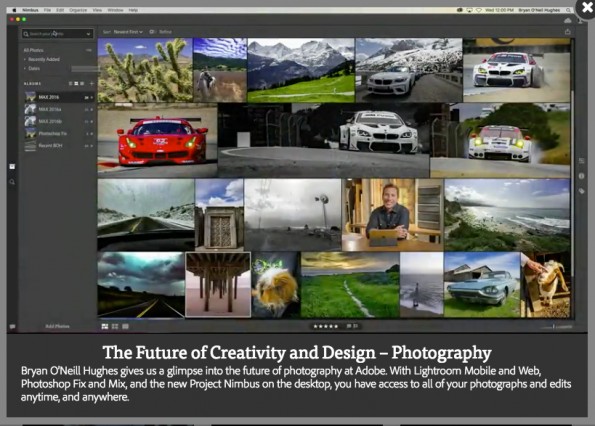 Captures extraites de la vidéo de présentation donnée en lien dans l'article.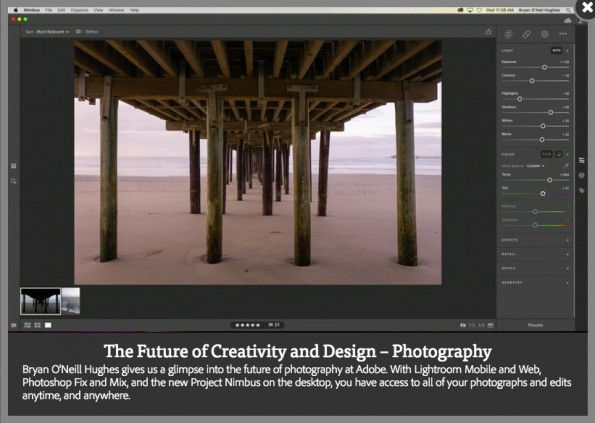 Bonsoir à tous,
Voici la présentation de Nimbus lors du keynote Adobe MAX 2016, présentation assurée par Brian O'Neil Hugues, « gourou » ou « évangéliste » Adobe depuis des années.
On y voit l'interaction avec Lightroom Web, Lightroom Mobile, et certains outils issus du module Développement de Lightroom.
Cliquez sur la vidéo Future of Creativity and Design – Photography, la présentation de Nimbus par Brian O'Neil Hughes commence vers 00:11:30″.
À bientôt !
Gilles.