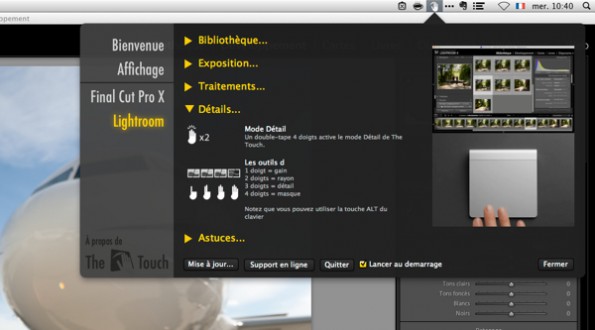 L'icône de The Touch, dans la barre de menus, permet d'accéder à la liste des fonctions prises en charge, aux options ainsi qu'à des vidéos de démonstration.
C'est pour très bientôt… vous pourrez piloter certaines fonctions de Lightroom sans quitter votre photo des yeux, et sans passer votre temps à farfouiller dans les panneaux d'outils, grâce à The Touch, développé par Tim Armes et Vincent Zorzi. The Touch fonctionne avec le Magic Trackpad, le Trackpad de votre MacBook ou à partir d'un iPad.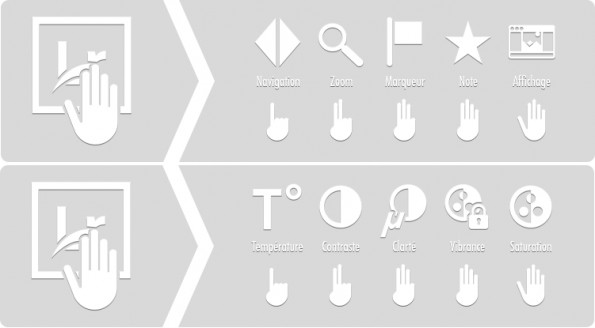 Une partie des incrustations flottantes affichées par dessus Lightroom, en bas de l'écran.
Vous pouvez voir une vidéo sur ce lien (copiez et collez l'adresse dans le champ URL de votre navigateur, certains problèmes techniques empêchent le bon fonctionnement des vidéos sur le blog).
www.youtube.com/watch?v=EfWMfmzOaKQ
Gilles.